My life and finances could have taken a radically different turn if Lori DeSantis had not been that one in a million realtor who was willing to go the extra mile and fight through a glitch in the appraisal that would have doomed the escrow. Not only did my buyer really need to close escrow and  settle her son in his new school, but I needed to close this escrow promptly. Let me explain. I was building a home on the East Coast which was to be finished in 4 - 6 weeks. I had packed up my La Habra town home, staged it and was ready to move. Neither could I afford to operate homes on two coasts, nor did I want either one of them standing empty and vulnerable while the process worked itself out, possibly taking another 4 - 6 months. My buyer was the first person to see the home when it went on the market and immediately offered a fair and realistic price. The glitch came when an appraiser was supplied from a beach community 60 miles away. This person did not know the area at all, used inappropriate comparisons and messed up the appraisal. My buyer had just fallen out of another messed up escrow and would have walked away. And, it appeared a slow down in the market had just cycled in; she was my only offer. I faced being stuck in CA and not able to complete my move to the East Coast. Lori put together a factual report on the realities of the housing available in my town, its valuation and pricing, and sent it to the escrow company, asking them to adjust the appraisal. They did! We were back on track, buyer and seller able to work with the revision, we closed promptly. Both sides were able to move forward with their lives. Few other realtors would have had the know how, or the caring to solve this problems. Most would have said, "too bad." Most would not have put themselves out to do the extra work while they had a busy schedule. But you can count on Lori DeSantis. She will be honest with you and she will be on your side.
Search Listings That Update Hourly
Find the latest listings available in your area in an easy to use search!
Find a Home »
Meet Our Team
Our goal is to ensure that you have the best La Habra Real Estate Experience
Meet our Agents »
Get a Pro Home Valuation
Would you like to know the value of your home? Get an expert evaluation!
Get your Report »
Moro's Cuban Restaurant "Laid-back spot prepares classic Cuban fare & Spanish dishes plus an all-you-can-eat Sunday buffet. Address: 1299 S Harbor Blvd, La Habra, CA 90631 Phone: (714) 773-0744 Menu: www.moroscubanrestaurant.com Cat & Custard Cup "Romantic restaurant & bar offers…
Views very widely on the value of hiring a professional stager to prepare your home for sale. Many real estate agents swear by it and have years of sales to back up their claim. They cite their own impressions, sales…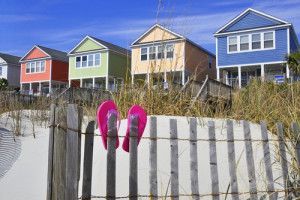 Although the housing market is heating up, buying an investment in order to flip it may not be the right plan for you. Buying a flip home relies on market prices going up higher than the cost for you to…